Your St. Louis Area Home SOLD Fast & For Top Dollar!
If you are considering selling your home, you must be aware of the following:
Being A Realtor Does Not Make You a Good Listing Agent
Not all listing agents incorporate the same techniques and the ones that sell more homes, have the experience and know-how to do so. Internet marketing strategies are essential in today's home buying process because 98% of home buyers start their search online. Luckily our website shows 30% more ACTIVE homes than other sites and portals such as Zillow and Trulia.
With so many homes from which to choose, buyers can easily find what they need without resorting to searching newspaper and magazine ads or attending open houses. Buyers start their search from the comfort of their current homes, not in real estate offices. Because of this proper marketing is critical! Since buyers view less properties and really only see ones that match their search criteria, it's important that your home be showcased to meet as many search parameters as possible and that your pictures be exemplary so YOUR home stands out!
Did you know that some home buyers even place offers without physically seeing a home first? The world is changing and your listing agent needs to actively market to potential buyers! Listing your home in Zillow, Trulia and Realtor.com portals is not the answer to getting your home sold. The answers lies in having a proactive agent - one who already has prospective buyers looking for a home like yours! Rather than "hoping" your home sells, the right listing agent will pursue buyers to make SURE your home sells!
StLouisHomeSeekers.com does exactly that!
W

e have been awarded Five Star ratings and Best in Client Satisfaction - Real Estate Agent by St. Louis Magazine for nine consecutive years (2005-2014).

Our real estate marketing strategy incorporates the best internet marketing tools - seeking both home buyers and home sellers in St. Louis.
We combine more than 20 years real estate experience, skill, superior listening skills, staging talent, top negotiation expertise and a thorough knowledge of the St. Louis and St. Charles areas.
We have access to local marketing reports that provide every statistic you could desire and use them when marketing your home.
Our marketing plan incorporates virtual tours, single property websites, CraigsList advertising, eFlyers, all major real estate sites, QR codes, blogs, social media, mobile single property websites, video and landing pages.

I am an Accredited Home Staging REALTOR.

All sellers receive a personal STAGING consultation as a courtesy. Valued at $300.00.

You don't get a second chance to make a first impression.

A review of over 2,800 properties in 8 cities found that staged homes, on average, sold in half the time than non-staged homes did.

Most buyers make decisions about the property they see within the first 15 seconds of entering the home.

The Lisa Loveless Team guarantees your satisfaction.
Our relationship is dependent on meeting and exceeding your needs. We identify those needs together, and my cancellation guarantee protects your right to the end of our relationship if you're disappointed.
What Can Staging Do?
Adding cost-effective amenities and improving the general cleanliness and condition of the home is what we call "Staging." The way we live in a Home and sell a House are two different things. When a seller stages their home, one of two things happens:
The home becomes more valuable than other comparable properties in that price range.

The home gets moved up in price and becomes the lowest priced in the next higher price bracket or category.
We Seek Out Buyers For You!
Our website, StLouisHomeSeekers.com brings you buyers. What's more the buyers who visit our site already know what they want, making it easy to match them to YOUR home. Once we target the right buyers, we schedule buyer previews and communicate with each home seeker. We talk with other agents to make sure your home has the maximum exposure, too, AND most importantly, we pass all this information on to YOU.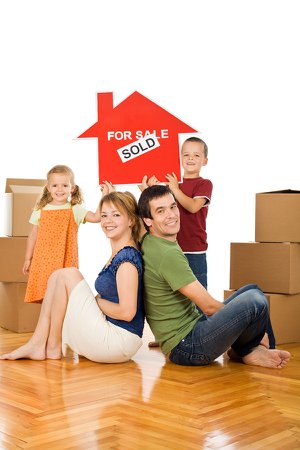 We take very seriously our role as your negotiators, experts and advisors. We know that you are relying on us to coordinate your selling experience - to manage your timeframes - and to allow you the freedom of a stress-free move and we make it happen as a team. We provide FREE home value reports so you know your home's value. At the same time, we offer buyers the best search engine available in St. Louis! If you are ready to move, we can help!
We Use Agent-to-Agent MLS Advertising to spread the news about your home for sale. I am an Accredited Home Staging REALTOR. All sellers receive a personal STAGING consultation as a courtesy. Valued at $300.00. This benefit is yours FREE when you work with me. Were you aware that most buyers make decisions about the property they see within the first 15 seconds of entering the home.
Read the articles below to see how else we make your home shine!
Choosing to Professionally Stage Your Home
The Nuts and Bolts of Home Staging
Top 10 Benefits of Home Staging
Our marketing plan guarantees maximum exposure - through pricing, staging, agent accessibility, and visibility, both on and offline. Our goal is the successful sale of your St. Louis home and we guarantee we will find you the right buyer.
Are you ready to sell?