St. Peters Home to Culture and Fitness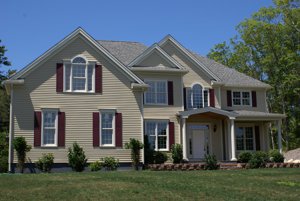 Do a St. Peters home search to find a place to live in a great community, only 30 miles west of St. Louis. It's an easy distance to go into the big city for a concert or ball game. However, St. Peters has plenty to do and see in town. The Rec-Plex is a huge fitness facility, with a cardio room, weights, an enormous indoor swimming area called the Natatorium, an ice skating rink, and gymnasiums for basketball and volleyball, as well as other sports. There's also a full schedule of classes and sports leagues for kids and adults. The Cultural Arts Centre provides residents with beautiful art exhibits by local artists. Kids and adults can participate in art classes, theatre, and dancing groups.
A St. Peters home is some of the most desirable of St. Charles County real estate. With a broad economic base and a business-friendly environment, economic growth in the area is great. St. Peters residents enjoy great shopping at Mid Rivers Mall, the county's largest shopping center. Go clothes shopping for everyone in the family, then get a bite to eat at the food court or one of the restaurants. You can also take in a movie at Wehrenberg Ciné. Start your search for the perfect home in St. Peters MO.