Eureka Home to Amusement Parks and More
When residents tell someone that they own a Eureka home, the first thing that comes to mind is Six Flags St. Louis. It would certainly be pretty neat to live so close to such a grand amusement park. Of course, Six Flags St. Louis is not the only thing this town of around 10,000 people has going for it. Located about half an hour southwest of St. Louis, this quaint community has a great vibe with close proximity to all that the St. Louis area has to offer.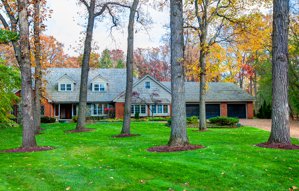 Those owning a Eureka home enjoy having Old Town Eureka nearby. This area located along Central Avenue offers many restaurants, specialty shops, and art galleries. Many events also happen in Old Town throughout the year. Those owning St. Louis County real estate enjoy coming to Old Town for concerts during the summer, the Mardi Growl Dog Parade, the Eureka Days parade in September, and the "It's a Wonderful Life" celebration taking place in the end of November or beginning of December. In addition to Six Flags St. Louis and Old Town, a new recreation center called The Timbers of Eureka opened in October 2013. This facility offers a gym, outdoor pool, fitness center, and meeting rooms. Eureka has much to offer not only those who live in the city, but all St. Louis area residents.