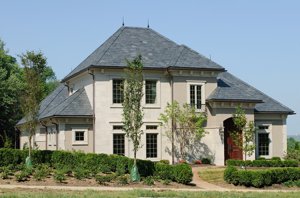 Frontenac, Missouri is an affluent suburb of St. Louis. Owners of Frontenac real estate enjoy an extremely safe community, with a crime rate that is lower than one-third of the national average. The terrain that surrounds Frontenac is forested and gorgeous hills, making the views from Frontenac real estate absolutely beautiful.
A short drive away from any Frontenac home is the famous St. Louis Zoo. The zoo has absolutely free entry, and was recently voted America's Top Free Attraction and Best Zoo. The zoo sprawls over 90 acres, with lots of animal exhibits, shows, dining, and shopping. They have a plethora of animals from all over the world, including polar bears, elephants, rhinos, lions, hippos, sharks, otters, and much, much more. Their slogan is "Animals Always," and it is clear why - they treat all of their animals with the best possible habitats and try their best to inform the public on threats to these animals in the wild. To get more information, click here.
When residents of Frontenac homes want to go out for a nice dinner, they go to Fleming's Prime Steakhouse & Wine Bar. They specialize in tender steaks and great cocktails. Local favorites are the warm and fluffy rolls (served with cheese butter and regular butter), crispy and flavorful fries, and delicious cuts of meat.