Experience High Values and Great Parks with Manchester Homes
Manchester is a great town to live in. There are great schools with high graduation rates, low of cost living, low crime rates, and a close-knit community. Manchester homes are valued higher than the average rates in the state. The public schools are in the Parkway School District. These schools have impressive scores on state standardized testing. Parents also have the option to send their kids to John F. Kennedy Catholic High School. St Louis is about 20 miles east of Manchester, making it an easy commute for jobs or shopping. However, there is plenty of shopping in town, from Costco, to local ethnic groceries, to nice clothing boutiques.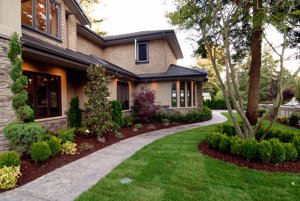 This town has several parks. They have playgrounds, tennis and basketball courts, picnic areas, and nature paths. In the summer, the community relaxes at the Aquatic Center. The city also hosts sports classes and leagues. There is also a wonderful concert in the park series in the summer.
The residents of Manchester MO homes gather annually in September for the Homecoming Celebration. This exciting festival is complete with raffles, games, rides, car show, and live entertainment. It is a fun event that helps connect the community and is perfect for the entire family to enjoy.
If you're searching St. Louis County real estate, Manchester is a great city to find a house, make friends, and put down roots.