Sunset Hills Home to Small Town Security and Culture
Start a Sunset Hills home search to live in a wonderful small town. With a population of just under 9,000 Sunset Hills has a great community atmosphere. It's just 16 miles southwest of St. Louis, which means residents get all the benefits of owning St. Louis County real estate. The arts, music, and sporting events of St. Louis are a quick 20 minute drive away. When you're done, you get to go back to a great little town where everyone knows your name.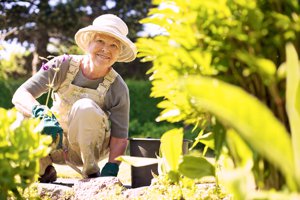 Families considering a Sunset Hills MO home purchase should know that the schools in the area are served by the Lindbergh and Kirkwood School Districts, both of which perform very well on standardized tests. The town maintains a system of parks with playgrounds, walking paths, sports fields and picnic areas. A public pool is open for fun and lap swimming seven days a week. The Community Center has a well-equipped fitness center, with treadmills, bikes, ellipticals, weights and more. There are fitness classes for kids, teens, adults, and seniors. Sunset Hills hosts a triathlon in August every year. There's also an annual Turkey Trot 5K. Sunset Hills is a great place to live to become part of an active and friendly community.