Valley Park Homes Highlight Small Town Fun
Search Valley Park homes to find a lovely house in a great small city. St. Louis is about 20 miles to the east. It's an easy drive for a job or a special event. However, there's plenty to do in Valley Park, making this a desirable area for St. Louis County real estate. A Valley Park Recreation Complex is currently under construction. When finished, it will be a great place for Valley Park residents to meet up with friends for a game of soccer, softball, or volleyball. Kids will have a grand time at the playground.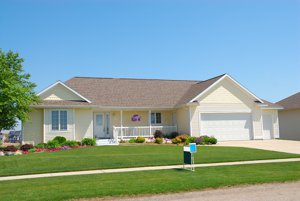 Valley Park homes are well placed with plenty of great amenities nearby. In addition to everyday necessities, like grocery stores and clothing shops, there is also a great library. The Valley Park Library is part of the St. Louis County library system, which gives residents access to a huge collection of books. The schools in the area are part of the Valley Park School District, which has received many academic and athletic distinctions in the last ten years. Outdoor enthusiasts will find plenty to do in the city parks. In the summer there are many opportunities for fishing. Summer camp for kids from preschool to high school are lots of fun. Contact us to get started looking for a home in Valley Park.